Domare valpar hanar:Tina Angrell
Domare tikar: Filip Johnsson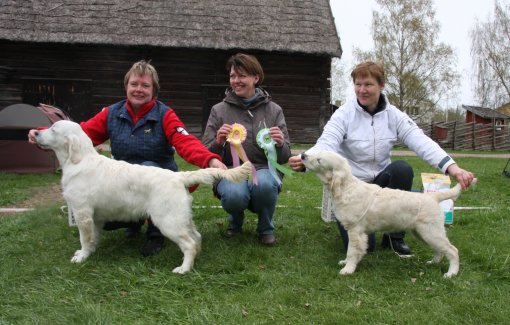 Goldcherrys A Little Bit Of Love "Emil" vann valpklass 4-6 mån hanar och blev BIS-valp!
Goldcherrys Isn´t She Lovely "Grynet" två i valpklass 4-6 mån Hp.
Goldcherrys Dancing Queen "Nellie" 4 jkk Hp.
Goldcherrys Magic Dancer "Ozzy" 3 jkk Hp.
Sunny Delight´s King Of Tap-Dancers "Simson" Ck i championklassen.